The Geneva Prize for Human Rights in Psychiatry 2017 is awarded to a nongovernmental organization fighting for the rights of the mentally ill in Guatemala, ALAS Pro Salud Mental.

Founded in 2013 by Dr Alejandro Paiz Macz, this organization is at present the only NGO in Guatemala working to assist the access of the indigenous rural population to psychiatric care.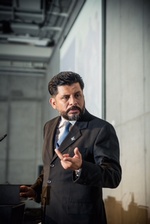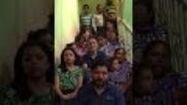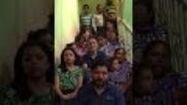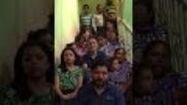 Dr. Alejandro Paiz Macz – spanish video – english video – tzutujil video
The Geneva Prize Jury particularly valued the work from among 15 candidates comprised of individuals, institutions and NGOs. The President of the Jury, Luc Ciompi, Professor Emeritus of the Department of Social Psychiatry, University of Bern, Switzerland, drew attention to the fact that ALAS PRO SALUD MENTAL works in a particularly defavourized region of the world, dominated by poverty and violence and ravaged by a long civil war and by natural catastrophes (hurricanes). In addition open discrimination exists against the indigenous population. The Jury therefore considered that the work of ALAS PRO SALUD MENTAL is courageous because of the real dangers which exist to those involved.
This NGO has been successfully fighting for human rights in Guatemala against the stigma and discrimination from which the mentally ill suffer – thus fulfilling the specific objectives of the Geneva Prize. Work is carried out on various levels : media campaigns, conferences and practical action, not only in large conglomerations but also in rural areas where the indigenous population is particularly neglected. The practical work of the NGO is comprehensive and person centered (holistic approach). It takes various forms of social rehabilitation in the community, through day centres, treatment at home carried out by family units and self-help groups. The NGO has also developed micro credits. All these actions encourage tangible results.
The Geneva Prize for Human Rights in Psychiatry was created in 1999 in Geneva, Switzerland on the occasion of the 50th anniversary of the Universal Declaration of Human Rights. The first Prize was awarded in the year 2000 by a Jury presided by Robert Badinter.
In 2017 the 20'000 Swiss francs' Prize will be awarded for the 7th time and will be presented to ALAS PRO SALUD MENTAL in Berlin in October 2017, on the occasion of the 17th World Congress of Psychiatry.
The Board of Foundation of the Geneva Prize for Human Rights in Psychiatry is presided by Francois Ferrero, Professor Emeritus, University of Geneva, Switzerland.
The Jury of the 2017 Prize comprised international personalities : Marianne Kastrup, Denmark, Elisabeth Decrey-Warner, President of the « Geneva Call », Switzerland, Dinesh Bhugra President of the World Psychiatric Association, Great-Britain, Pierre Vallon, President of the Swiss Federation of Psychiatry and Psychotherapy, Switzerland, Robert Roth, Professor of  Criminal Law, University of Geneva, Switzerland and Olivier Vodoz, lawyer, former State Councillor, Geneva, Switzerland.